MITH STADIUM & ATHLETIC CENTER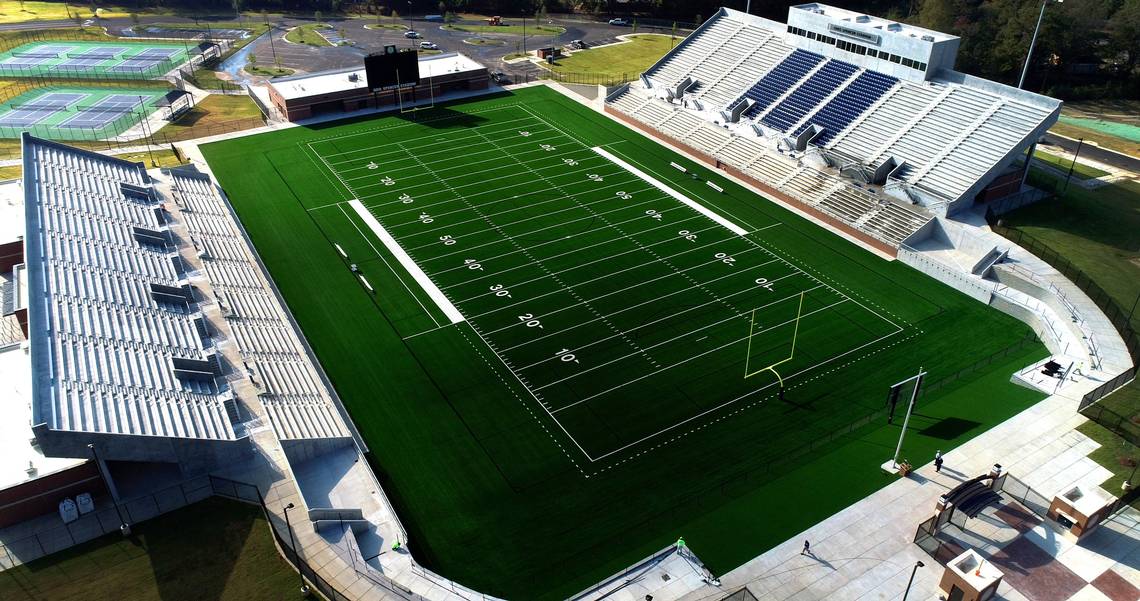 MITH STADIUM - Development Initiative
The Lansing Cowboys program is dedicated to honoring the indelible legacy of our esteemed founder, Matthew Brown, by embarking on a transformative journey to secure funding for the construction of an outdoor youth football stadium, complemented by additional practice fields. Bearing the appellation "MITH Stadium" as a tribute to Matthew Brown's endearing nickname during his spirited interactions with the children, M.I.T.H—signifying "Matt In The Hat"—symbolizes the profound impact he has made on the lives of countless young athletes.
Our mission is to manifest Matthew Brown's unwavering commitment to providing a nurturing and empowering environment for the youth of Lansing, Michigan, by creating a state-of-the-art facility that will serve as the epicenter of youth football excellence. MITH Stadium will stand as a testament to our collective dedication, fostering a sense of community and cultivating the physical, emotional, and social development of aspiring athletes.
Driven by the pursuit of excellence and inspired by Matthew Brown's unwavering passion, we aim to establish MITH Stadium as a beacon of opportunity, transcending the boundaries imposed by financial constraints and limited resources. Through diligent efforts to secure funding from various public and private sources, we aspire to create an inclusive space that transcends socioeconomic barriers, allowing all aspiring young football players to partake in the transformative power of the sport.
MITH Stadium will not only provide a world-class playing field but also serve as a testament to our commitment to youth development. By incorporating additional practice fields, we seek to promote comprehensive skill-building opportunities, offering a platform for honing athletic prowess, fostering teamwork, and instilling valuable life skills.
As guardians of Matthew Brown's enduring vision, we are unwavering in our dedication to creating a lasting legacy. By uniting community stakeholders, engaging with philanthropic partners, and leveraging our network of supporters, we will champion the cause of MITH Stadium and propel the youth of Lansing towards a future defined by boundless potential.
Together, we forge ahead with tenacity and unwavering resolve, guided by Matthew Brown's steadfast belief in the transformative power of sport. With MITH Stadium as our crowning achievement, we endeavor to etch an indelible mark on the landscape of youth football, empowering generations of athletes to rise to their full potential and leave an enduring legacy of passion, camaraderie, and achievement.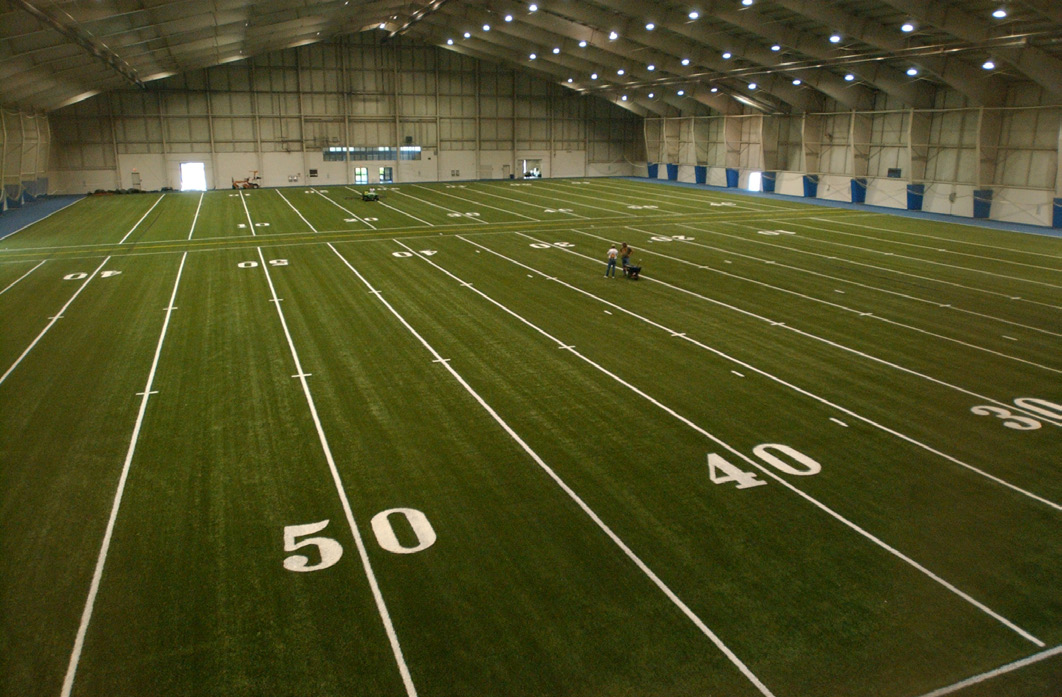 MITH ATHLETIC CENTER - Development Initiative
At MITH Athletic Center, our mission is to establish a state-of-the-art indoor youth athletic facility that not only fills the void of indoor sports infrastructure in the Greater Lansing area but also serves as a nurturing environment for the holistic development of young individuals. Inspired by the vision and legacy of our esteemed founder, Matthew Brown, we aim to create a lasting impact by providing comprehensive athletic training and mentorship opportunities to youth and young adults.
The MITH Athletic Center will stand as a testament to Matthew Brown's passion for empowering the community's youth, commemorating his unwavering dedication to their well-being. As an acronym derived from his playful nickname, Matt In The Hat (M.I.T.H), our facility embodies his spirit of fun, inclusivity, and mentorship. By merging athletic training, academic support, and mentorship programs under one roof, we aspire to foster an environment where aspiring athletes and young individuals can thrive both on and off the field.
The pressing need for indoor gyms, weight training facilities, and indoor football and soccer fields during the cold months has been widely recognized in the Lansing area. Our primary objective is to address this dearth by constructing a state-of-the-art facility that caters to the diverse athletic needs of the community. Equipped with modern amenities and cutting-edge equipment, the MITH Athletic Center will offer a comprehensive range of indoor training options, promoting physical fitness, skill development, and sportsmanship.
Additionally, we recognize that athletic prowess is just one aspect of a young individual's journey towards personal growth and success. Through our integrated mentorship programs, we aim to provide guidance, support, and life skills training to instill confidence, resilience, and character in our participants. By nurturing their academic pursuits, fostering positive social connections, and promoting leadership qualities, we envision our athletes and mentees emerging as well-rounded individuals poised for future success.
As a cornerstone of the Greater Lansing community, the MITH Athletic Center seeks to foster a sense of belonging and camaraderie. We aspire to become a hub for athletic events, competitions, and community engagement, where families, coaches, and athletes from all walks of life can come together, forge lasting connections, and celebrate the power of sports.
Through strategic partnerships, sponsorships, and fundraising initiatives, we strive to secure the necessary financial resources to turn this vision into reality. By rallying the support of individuals, businesses, and organizations who share our commitment to youth development, we aim to create a legacy that positively impacts generations to come.
In summary, the MITH Athletic Center endeavors to create an inclusive and dynamic space that combines athletic excellence, mentorship, and community engagement. By bridging the gap in indoor sports facilities and providing comprehensive support, we aspire to empower the youth of Greater Lansing, fostering their physical, emotional, and intellectual growth, and inspiring them to reach their full potential.